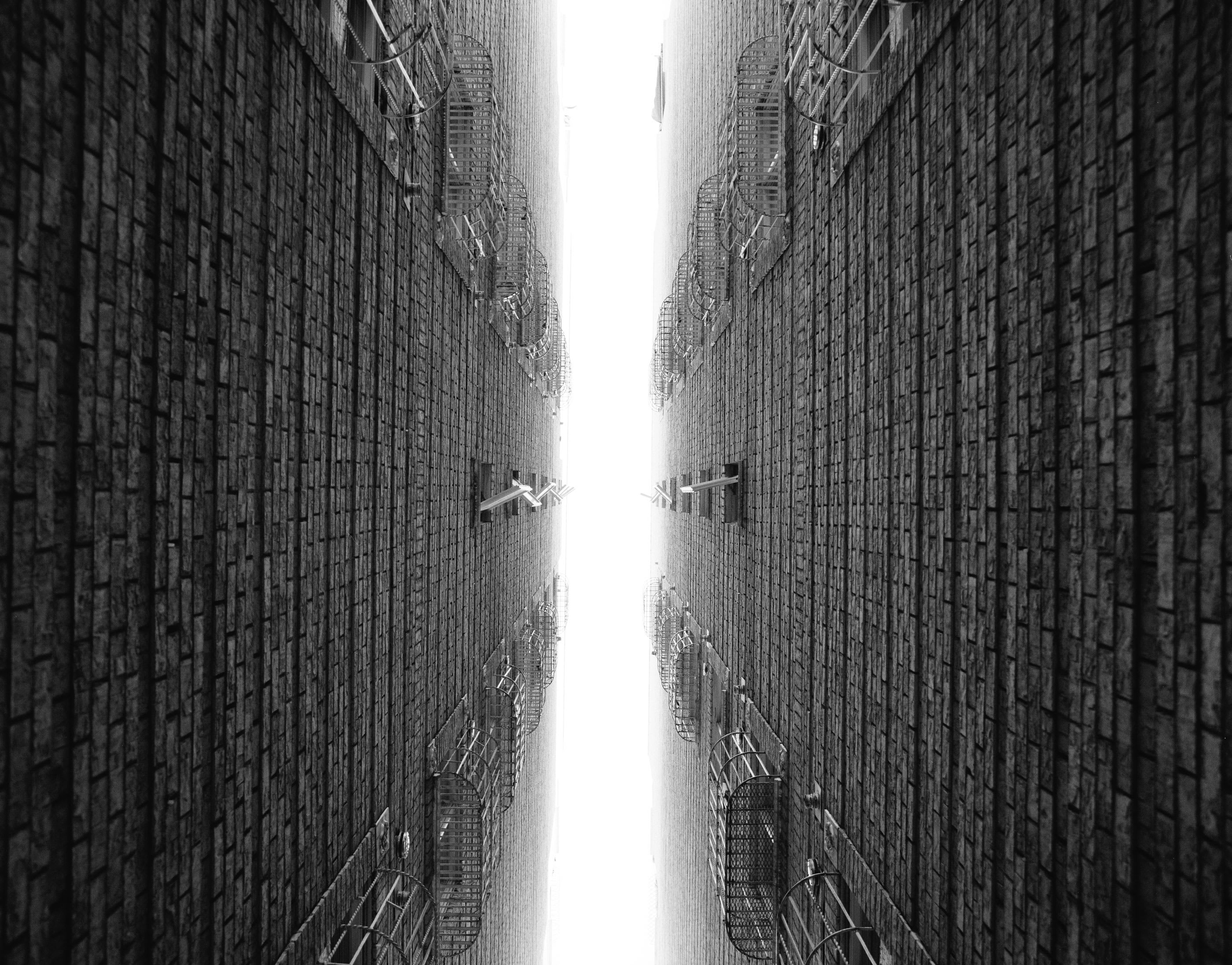 I was born and grew up in Hiroshima, Japan. Ever since I was young, I have lived with one of the most historical symbols, the Atomic Bomb Dome. After World War Two, people decided to preserve the building as a symbol of peace, to reminds all people how terrible war is, how worthy peace is. However, it does not look like a symbol or reminder of peace at all, it just scares, and makes me afraid of death.
I am interested in taking images that includes a lot of darkness, and intense light. The contrast makes energy and gives an impact to viewer. In my buildings series, there is deep and dense shadow in the bottom, and bright sunlight is centered. Lines and forms of buildings seems as if they are outspreading into every point, and melting into the light. Moreover, the texture of buildings intensifies these images. All this element of those images is remind me death and life. Perhaps, it is reminder of the Dome.
I think that I am trying to visualize the death by photographing. And, the conduct washes out my fear for death.